Sale!
BenQ LH820ST Golf Simulator Projector
The BenQ LH820ST is a popular choice for a golf simulator projector because of its high brightness, short throw projection, and affordable price. It has a brightness of 3600 lumens, which is enough to produce a clear and vibrant image on a golf simulator screen even in well-lit rooms. It also has a short throw projection ratio of 0.5:1, which means that it can project a large image from a short distance. This is ideal for golf simulators, which typically have limited space.
Sale!
With its cutting-edge low latency and intuitive color calibration technology, the BenQ LH820ST laser projector is the ultimate simulation projector for visually stunning multi-projector installations that will leave you fully immersed.
3600 ANSI Lumen high brightness and 1080p high resolution produce high-quality images under bright ambient lighting

3,000,000:1 native high contrast reproduces true blacks, vivid colors, and exquisite details

0.497 throw ratio with keystone and trapezoid correction for versatile setups

Fast Mode: 16.67ms@1080p for lifelike visuals

30,000-hour lifespan with IP5X Dustproof engine for maintenance-free operation

Precise adjustments with Corner Fit feature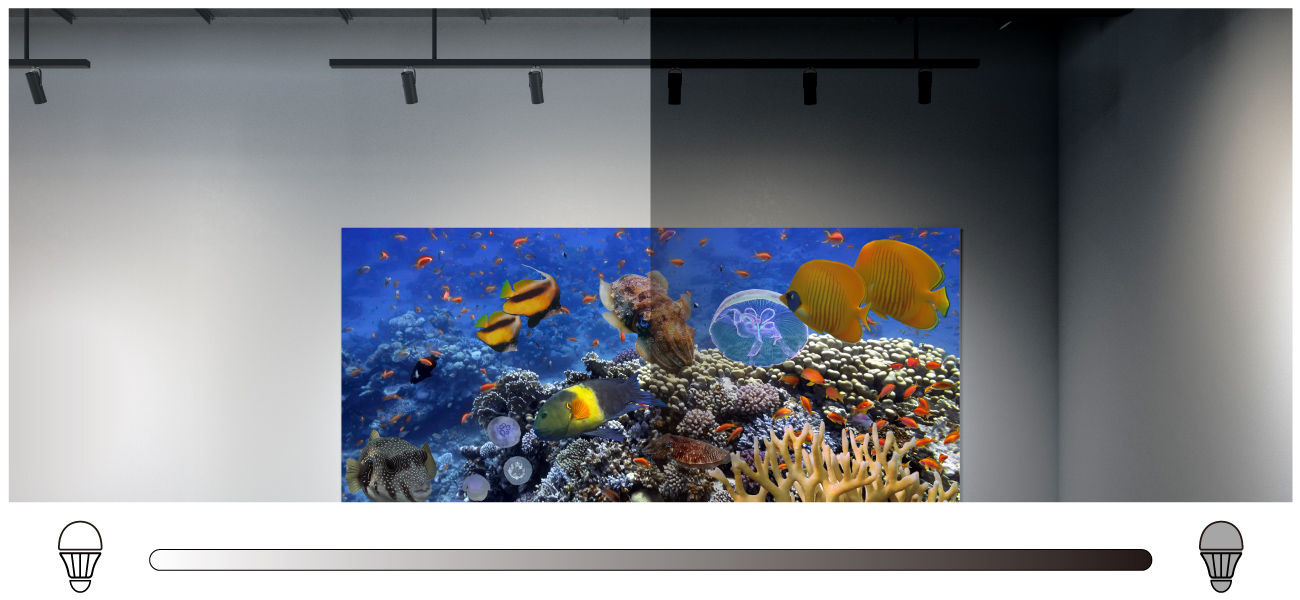 Bright Image in Full HD Resolution
LH820ST elevates your viewing experience with its native 1080p full HD resolution that ensures every detail is crystal clear and vibrant. Plus, with 3600 lumens of brightness, you won't have to worry about ambient lighting conditions ruining your fun.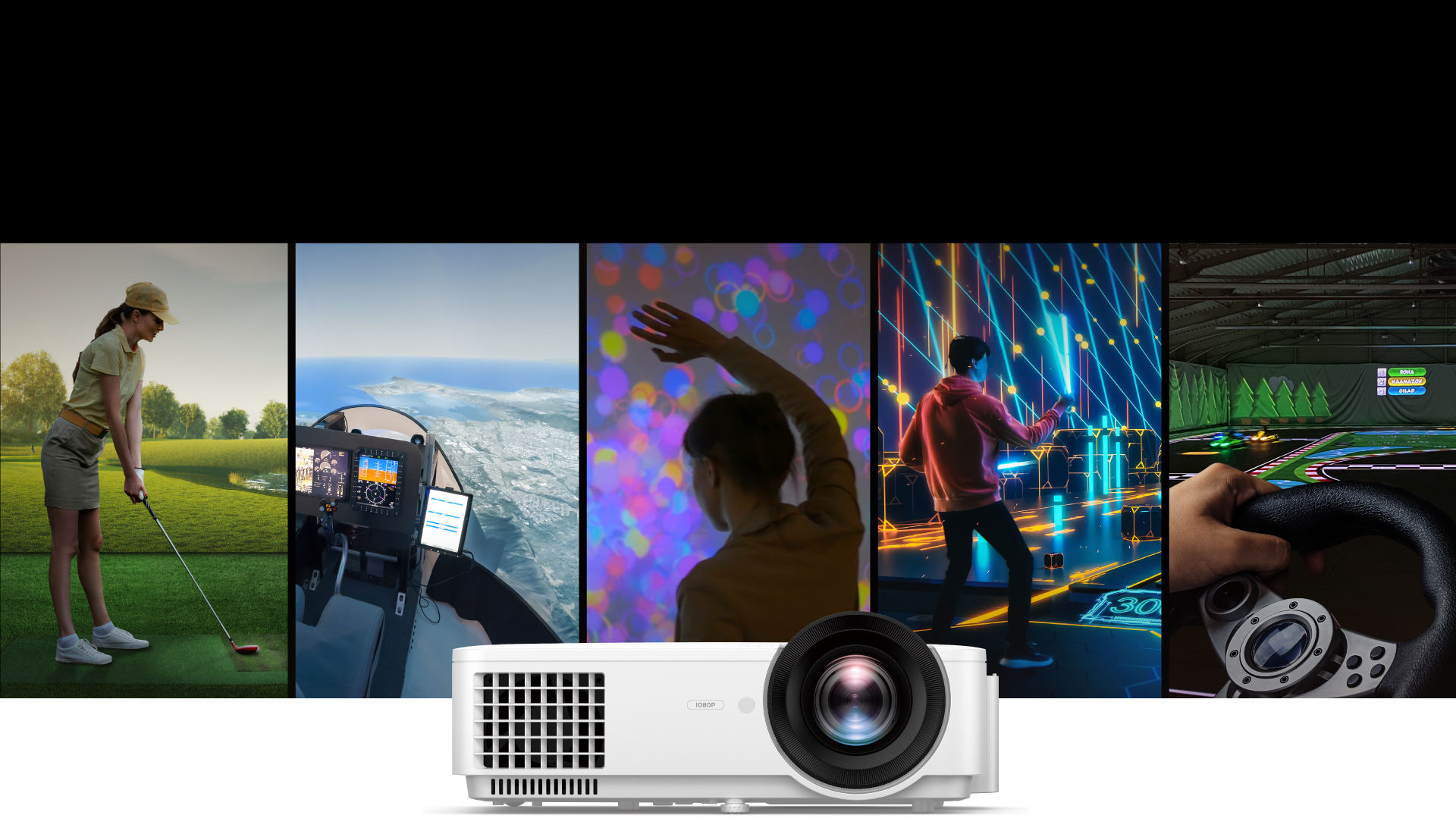 Exclusive Golf Mode for Vivid Greens and Blues
We're not saying this golf simulator projector is better than a real golf course, but we're not not saying it either. With BenQ's projectors, you get a true-to-life representation of lush greens and vivid blues, all thanks to the exclusive Golf Mode. Developed in collaboration with color experts, Golf Mode optimizes the blue sky and green grass color for a visually stunning and immersive experience.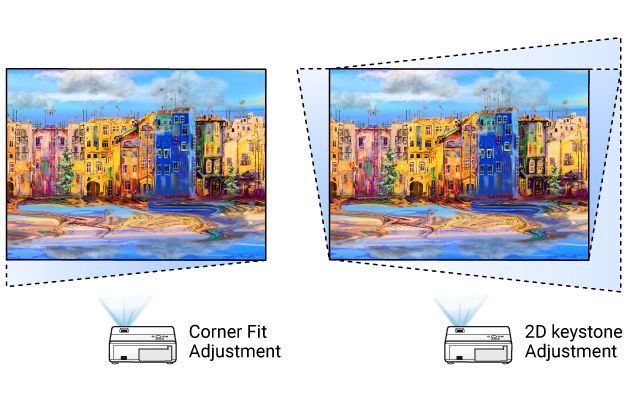 Nobody Likes a Golf Simulator Image Shaped Like a Trapezoid
The LH820ST's 2D keystone correction can counteract the trapezoid effect that can happen when your projector is installed off-center, and Corner Fit control lets you adjust each corner for perfect image alignment. So go ahead, install it (almost!) wherever you want, and enjoy perfectly aligned projections!
The BenQ LH820ST laser projector has low latency, user-friendly color calibration, high brightness, and 1080p resolution. It delivers exceptional image quality, vivid colors, and true blacks. Perfect for immersive multi-projector installations.
With a throw ratio of just 0.497, horizontal and vertical keystone, trapezoid correction, and corner fitting, the LH820ST has mounting flexibility unlike many other projectors in its class.
BenQ LH820ST Projector Features
Smooth and Realistic Interaction
With years of experience in creating top-notch gaming projectors, BenQ has become a master at reducing latency to optimize the performance of simulation systems. Thanks to LH820ST's Fast Mode, you can enjoy seamless dynamic visuals and lifelike experiences with just 16.67ms@1080p/60Hz.
Crystal Clear Picture
With 3600 ANSI lumens and 1080p high definition resolution, the LH820ST projector delivers crystal clear images even in bright ambient lighting. Its exceptional 3,000,000:1 native high contrast creates a stunning display with true blacks, vibrant colors, and intricate details that will leave you in awe.
True-To-Life Colors
Experience vivid colors with the LH820ST laser projector's advanced DLP technology and dual color wheel system. Thanks to the precise calibration by BenQ color experts, this projector delivers an exceptional 90% coverage of Rec. 709 for unparalleled accuracy in image reproduction.
Maintenance-Free
The LH820ST projector boasts an impressive lifespan of 30,000 hours thanks to its innovative IP5X Dustproof sealed engine. The projector utilizes sealed laser modules and light engines that are enclosed to protect components such as the DMD chip, color wheel sensor, and laser package. The lock-and-key design hermetically seals the engine from dust, thus prolonging the projector's lifespan. To confirm its dustproof rating, the technology has successfully passed the dust chamber test standard for IP5X certification.
Flexibility
In addition to its impressive 0.497 throw ratio, the LH820ST offers players the ability to customize their projected image by reducing and shifting it by 0.5%. With the digital trapezoid correction function, it's easy to correct any image distortion with just a few clicks of the remote control. And for those final touches, the Corner Fit feature allows for precise fine-tuning.
Get Started
What's Included
LH820ST

Power Cord

HDMI Cable

Remote Control

User Manual

Warranty Card
See Carl's Place Review of the LH820ST
BenQ LH820ST Specifications

Projection System

DLP

Resolution

1080p (1920×1080)

Brightness

3600 lumens

Native aspect ratio

16:9

Selectable Aspect Ratio

16:10;16:9;4:3;Auto;Real

Contrast Ratio

3,000,000:1

Display Color

30-bit (1.07 billion colors)

Keystone Adjustment

2D, Vertical ± 30 degrees; Horizontal ± 30 degrees

Corner Fit

Yes

Projection Offset

109%

Light source type

Laser

Light source life hours (up to)

Normal 20,000 hours; ECO 30,000 hours

Throw ratio

0.497

Zoom ratio

Fixed

Connections

(x2); HDMI-1 (1.4b//HDCP1.4)x1; HDMI-2 (1.4b//HDCP1.4)x1

Dimensions (W x D x H)

15.9″ x 10.6″ x 6.2″

Net weight

12.3 lbs
Only logged in customers who have purchased this product may leave a review.